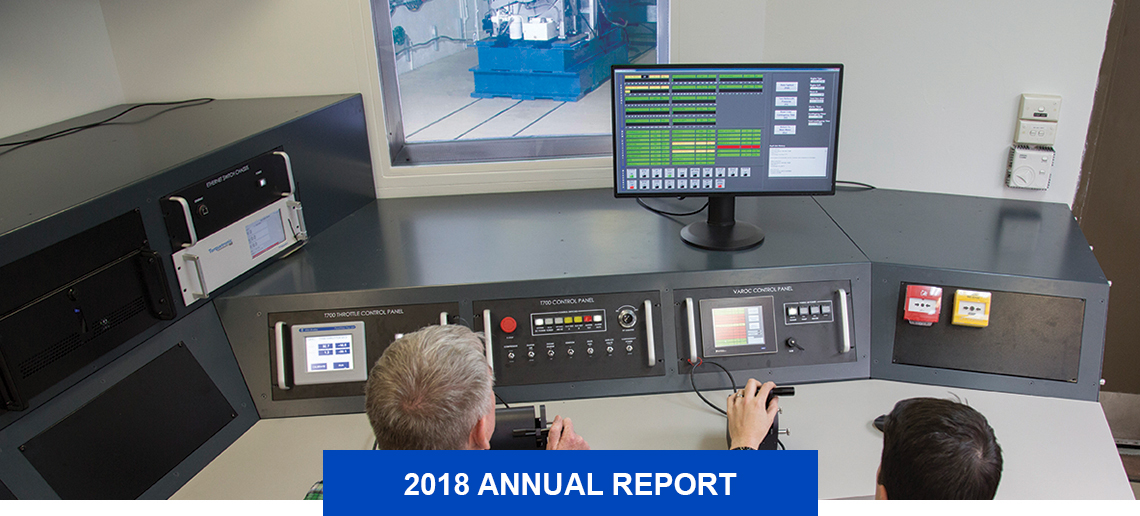 Image ©CC by-SA 4.0/Cindy Cicalese
About the Header
Customizable control system software monitors sensors and captures data for this T700 test cell SwRI developed, installed and commissioned for the Australian Department of Defence.
Southwest Research Institute pushes the boundaries of engineering and physics to create advanced technologies and systems that meet our clients' challenging demands. Our diverse staff and world-class expertise create innovative, cost-effective approaches that solve complex problems, particularly for national security applications.
SwRI continues to develop access-denial technologies, using nonlethal deterrent systems to prevent or delay access by people or vehicles. In 2018, we evaluated how an aversive system would dissuade intruders from entering an unprotected facility. Test subjects completed a custom obstacle course using escalation-of-force techniques ranging from sound effects to pyrotechnics. The team evaluated test subject performance to identify the most effective deterrent systems to protect assets.
In related research, SwRI engineers are developing a smaller, more compact version of its Long Range Ocular Interrupter (LROI). This nonlethal technology is designed to assess, slow or thwart potential threats, such as an unidentified boat approaching a naval vessel. LROI uses a high-intensity eye-safe laser to deliver a dazzling, brilliant beam to fend off intruders without causing harm.
For the U.S. Air Force, SwRI is supporting the development of a roll-on, roll-off palletized weapons system to convert most medium- to heavy-lift transport aircraft into highly accurate gunships. Our engineers are supporting accuracy objectives, developing firing angle software, recommending gun mount designs and executing gun mount structural analyses. In 2019, SwRI will conduct data analyses during field testing to assess system performance and recommend improvements.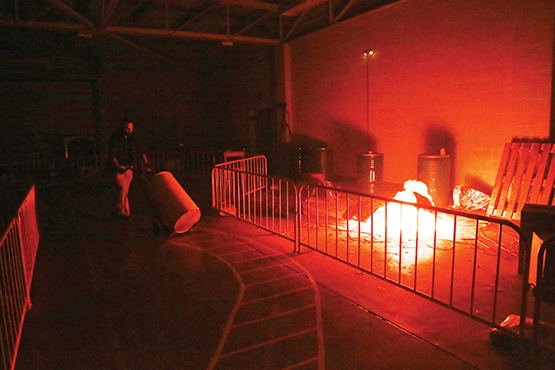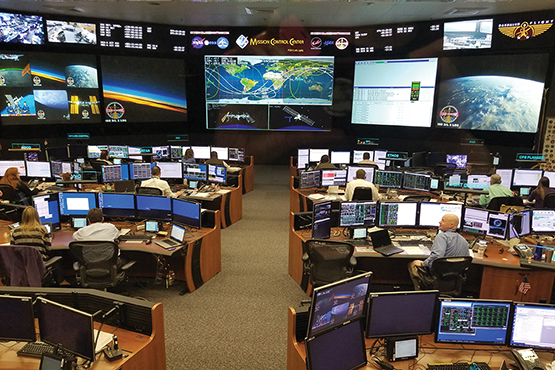 For our allies, SwRI engineers developed a custom engine dynamometer test stand to support the Royal Australian Navy's MH-60R Seahawk helicopter. We designed, manufactured and integrated maintenance equipment for T700 engines, including mass air flow measurement and engine start systems as well as monitoring and control technology. The system was completed, delivered and integrated in late 2018.
Closer to home, the Corpus Christi Army Depot (CCAD) performs maintenance on the T55 family of turboshaft engines that power the CH-47 Chinook and MH-47 helicopters. Over the last year, SwRI reverse engineered and redesigned the engine control console for one of CCAD's test cells to replace unreliable and unsupportable technology. We updated test cell documentation and integrated and evaluated the newly designed console.
SwRI is working for a commercial client to develop and implement a Condition Based Maintenance (CBM) plan for NASA's Johnson Space Center (JSC). CBM can drastically reduce operating costs and increase the safety of equipment requiring periodic maintenance. SwRI engineers have developed a five-year master maintenance plan to ensure the International Space Station's Mission Control Center at JSC operates reliably and continuously. The plan ranks assets to implement CBM for the most critical equipment and for the most time-consuming maintenance. Assets under CBM are already showing a return on investment, reducing the time spent troubleshooting equipment.
SwRI continues to conduct research in other areas, including acoustics, additive manufacturing and microbiology.
For more information visit Applied Physics or contact Vice President Ken Bennett via email or call +1 210 522 5242.