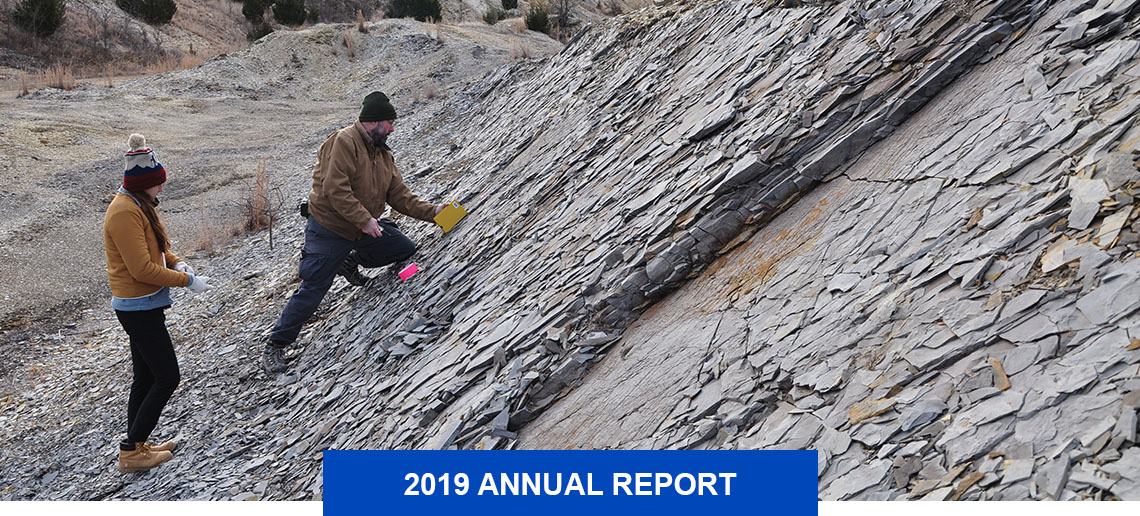 About the Header
Geologists use internal funding to study outcrops in the Wichita and Arbuckle uplifts to understand natural deformation and hydraulic fracturing in Oklahoma's Anadarko Basin.
Energy fuels the global economy, and Southwest Research Institute is a leading provider of technical solutions that improve the efficiency, reliability, safety and impact of energy, from electric power plants to oil and gas production to nuclear and renewable resources. Comprehensive environmental services complement our work in the energy field.
Energy
SwRI has a broad program in advanced power systems, including work on supercritical carbon dioxide (sCO2) power cycles, hydrogen compression, oxy-fuel combustion, hydraulic fracturing with natural gas-based foams and flameless coal combustion. These efforts are largely funded by the U.S. Department of Energy and several commercial partners. We are developing new turbomachinery including a 15 MW sCO2 turbine, unique high-pressure compressors with variable inlet geometries, and novel integrally geared machinery suitable for waste heat recovery applications. Next year, SwRI will put several oxy-fuel combustion prototype rigs online, positioning our engineers to develop a zero-emission sCO2 power cycle.
Since 1987, SwRI has operated the Center for Nuclear Waste Regulatory Analyses (CNWRA®) to assist the Nuclear Regulatory Commission (NRC) with regulatory responsibilities associated with radioactive waste storage, transportation, disposal and related areas. This year, CNWRA provided essential inputs to new NRC guidelines for evaluating natural hazards such as earthquakes, volcanos, tornados and high winds, and assisted NRC in evaluating nuclear plant license renewal applications. We also supported environmental evaluations for a depleted uranium munitions test range, proposed spent nuclear fuel storage facilities and a legacy uranium mine on Navajo land.
Meanwhile, SwRI provides exploration and production support to oil and gas companies, using a range of applications in structural geology and geomechanics. Services include conducting field seminars in petroleum production regions. Geologists also conducted special projects in the Vaca Muerta Formation in Argentina and faulted sandstone reservoirs offshore Newfoundland.
Phase 1 of SwRI's Permian Basin Consortium completed initial investigations of the mechanical layering, fracturing and deformation in rock formations across Texas and New Mexico. In 2019, SwRI initiated the consortium's second phase to develop predictive models of tectonic and hydraulic fracturing to support oil and gas production.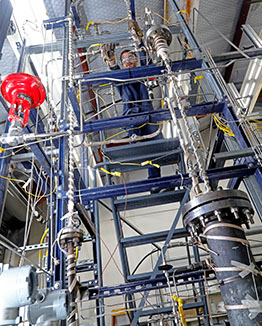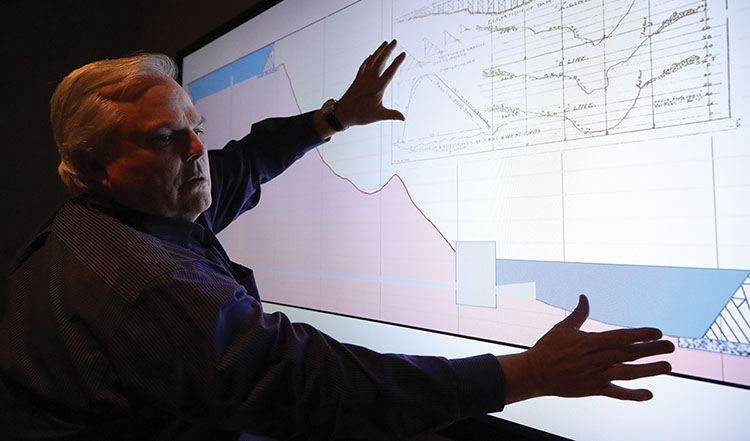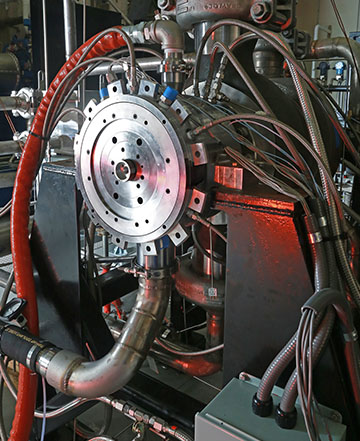 The hydraulic fracturing industry uses switch-based systems to selectively detonate explosives used to perforate downhole oil and gas formations. SwRI analyzed two different electronic switch designs to characterize failure modes for each circuit component, identifying any single failure mode that could result in hazardous operations.
SwRI engineers and scientists develop and validate novel processes to upgrade and refine hydrocarbon products from conventional, bio-based feedstock and other alternative sources using custom catalysts, pilot plants and laboratory facilities. In 2019, we helped the refinery and coal industries adapt processes to create new chemical products and alternative fuels.
Across the United States, data centers now account for over two percent of the nation's total energy consumption. Rising energy costs at Air Force data centers have resulted in ambitious goals to reduce power usage. SwRI modeled energy usage from data centers at Edwards, Lackland and Wright Patterson Air Force Bases and NASA's Johnson Space Center to recommend configuration strategies based on heat transfer, building and computational fluid dynamics models for each data center.
Environment
Ensuring availability of clean water is considered among the world's most significant challenges in the coming years. SwRI studies groundwater resources such as San Antonio's Edwards Aquifer and assesses how factors such as urbanization and climate change will affect future supplies. The Institute is also creating significant initiatives to improve the reliability of water supplies, including projects in wastewater management as well as water treatment, desalination and conservation. For instance, SwRI is exploring using wastewater to create electricity during peak demand by storing excess wind energy in pumped hydropower reservoir systems.
Meanwhile, SwRI's Smart LEak Detection (SLED) System uses computer vision and machine learning to detect liquid and gaseous pipeline leaks. SwRI is expanding SLED's capabilities to detect offshore oil spills on water from aerial platforms such as drones.
For more information visit Energy & Environment.