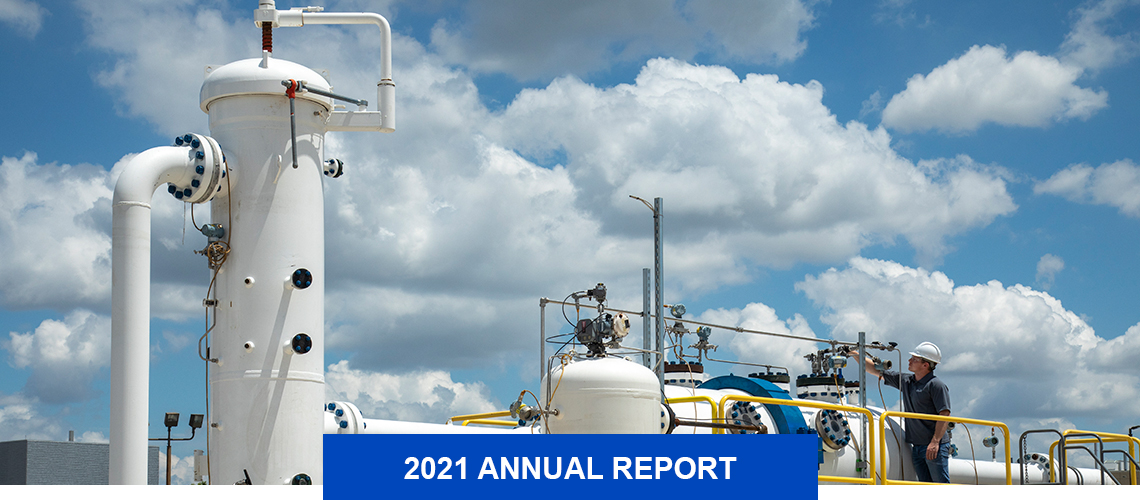 About the Header
Using internal research and capital equipment funding, SwRI added a wet gas flow loop to its Metering Research Facility, allowing engineers to inject hydrocarbon liquids into a natural gas stream to realistically test oil and gas equipment.
As a nonprofit research and development organization, SwRI uses part of our net income to invest in tomorrow's innovations, to broaden the Institute's technology base and to encourage our staff's professional growth. In 2021, SwRI initiated 98 new projects, investing more than $8 million in internal research, including quick-look and focused research programs. IR&D fulfills the Institute's objective of conducting innovative activities for the benefit of industry, the government and humankind.
Through internal research, we increase our technical capabilities, expand our reputation as a leader in science and technology and invest in technology our clients may need in the future. The program also allows engineers and scientists to grow in their technical fields by providing freedom to explore innovative and unproven concepts without contractual restrictions and expectations. IR&D is frequently cited as a key enabling factor leading to new projects, new clients and completely new research arenas within the Institute.