Welcome to the new blog we are calling Innovations in Automation. To kick off our first article, we thought it would be fun to discuss our roots in the field of industrial robotics and automation. When Southwest Research Institute (SwRI) first started working with robots, intelligence meant something very different, and just a successful implementation of a pick-and-place operation was reason for celebration. Simple vision systems required computer racks the size of a refrigerator coupled with cameras the size of a toaster.
One thing is certain, many of the early ideas of what robots could, or should do still resonate with industry. What has changed are the increasing levels of autonomy, intelligence, and adaptability enabled by advanced software, perception, and mobility. In future posts, we will cover advanced technologies, capabilities, and innovations that enable robots to support a wider range of applications for advanced manufacturing operations.
Now on to some blasts from the past. We hope you enjoy some of our historical photos and reflection on legacy applications.
Our first robots
The Cincinnati Milacron, a hydraulic robot, was the workhouse in industry and one of our first robots. For those who remember these beasts, they had incredible power, and a "robot crash" could mean concrete chiseled out of the factory floor. We quickly moved our sights toward electric motor-controlled robots and bought a Puma 760 for some of our first vision-guided robot applications.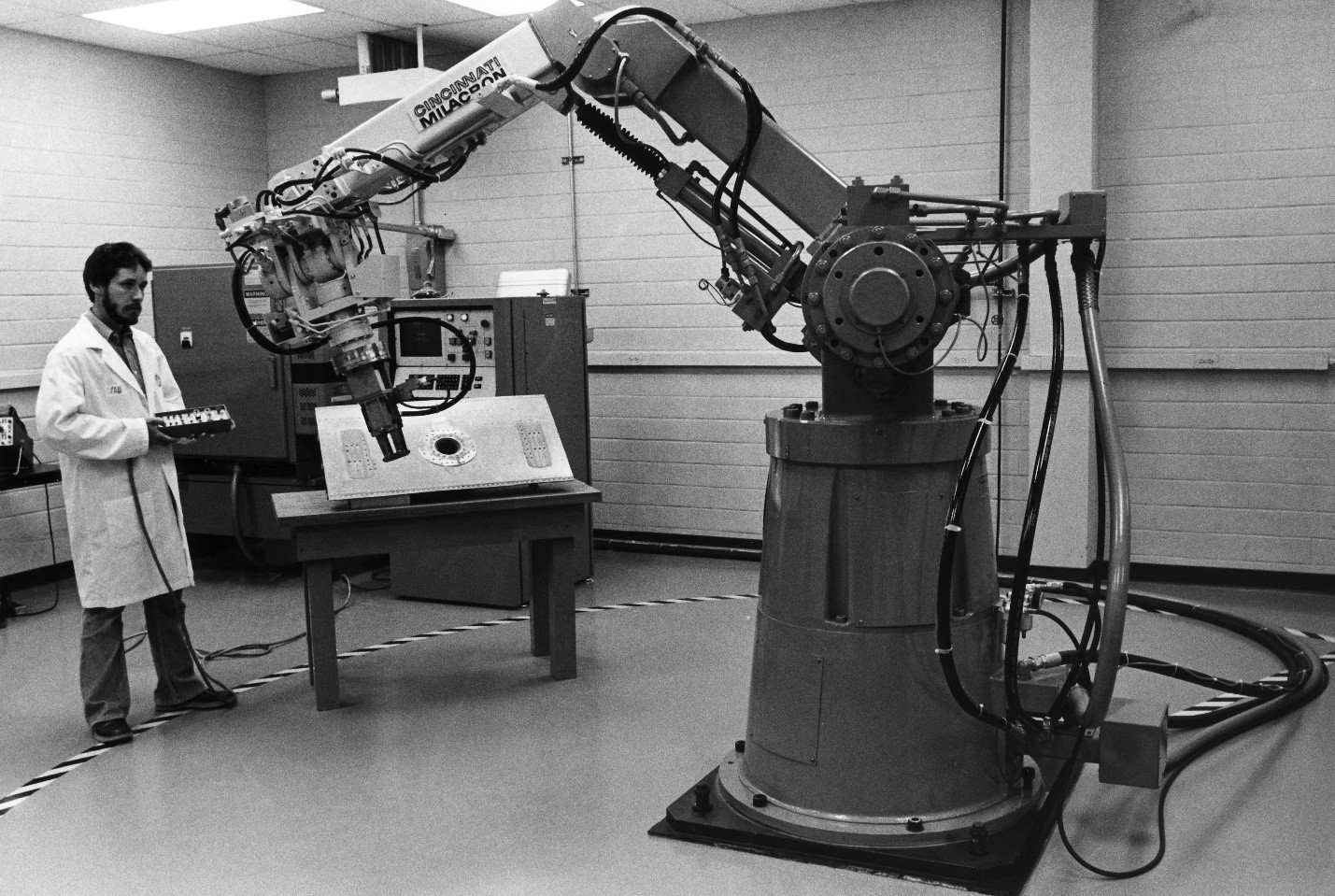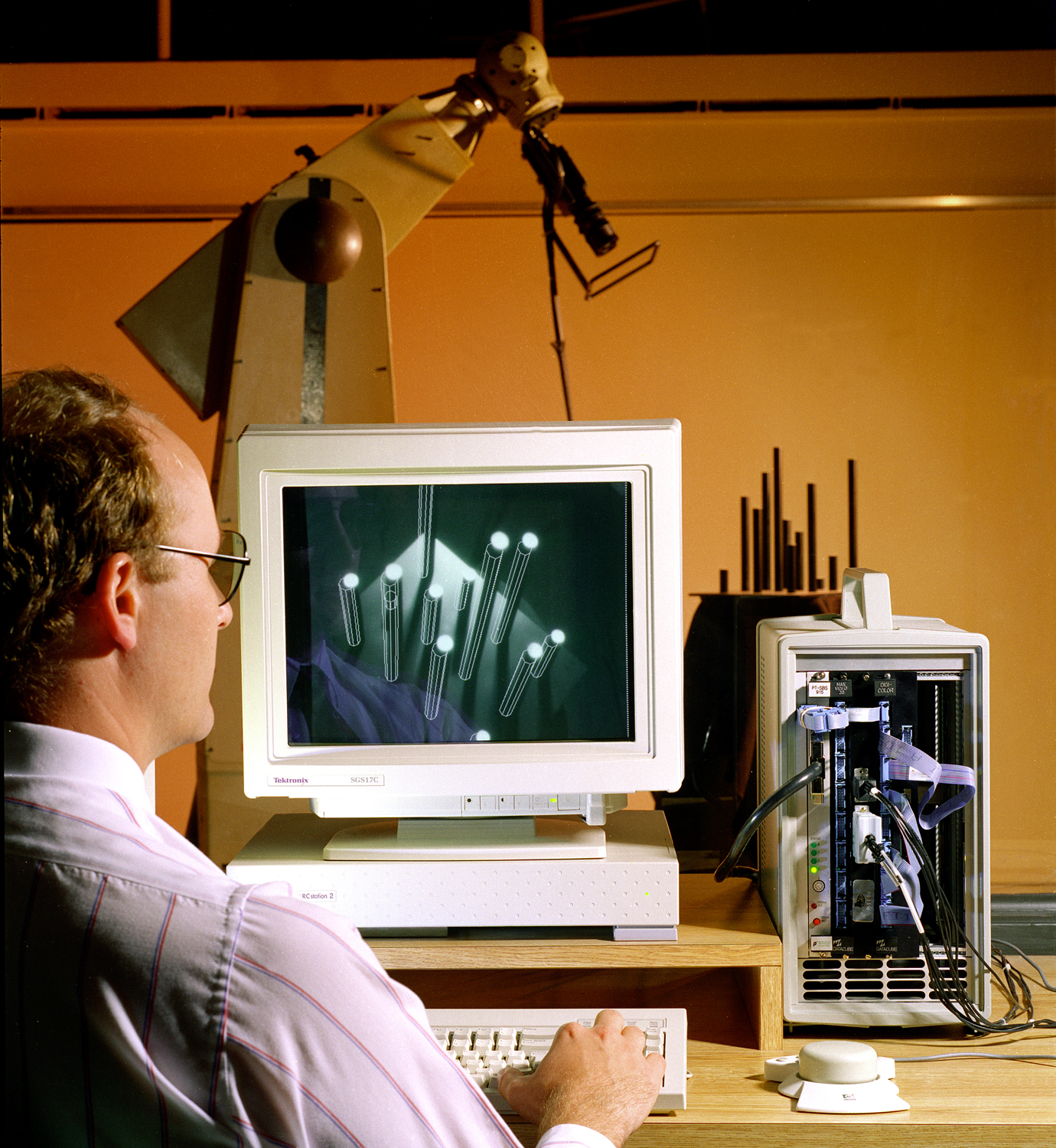 Our first mobile manipulator
SwRI used the Cincinnati Milacron in a very early-stage mobile manipulator for aerospace part de-riveting. Given the weight of the robot, and the compute power that had to be carried around, SwRI engineers selected a "Tug" as the mobile base.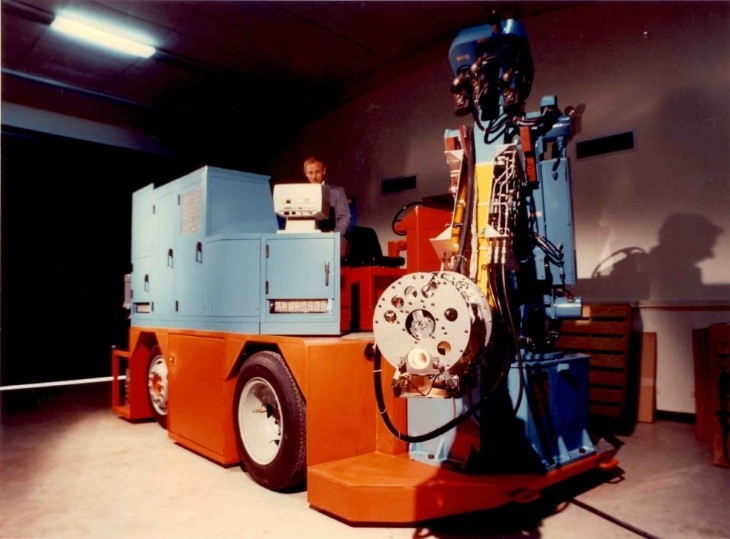 Machine Vision Innovations
Our early work in machine vision involved the development of a canopy polisher. Our solution would scan the canopy for defects then repetitively monitor for the required quality level between applications of the polishing process. Before 3D design tools, our engineers would build small-scale models to convey concepts before building the system.
Early Teleoperation
We also dabbled in the area of remotely controlling robots using encoder-based hand controllers that enabled the robot to essentially mimic the hand controller.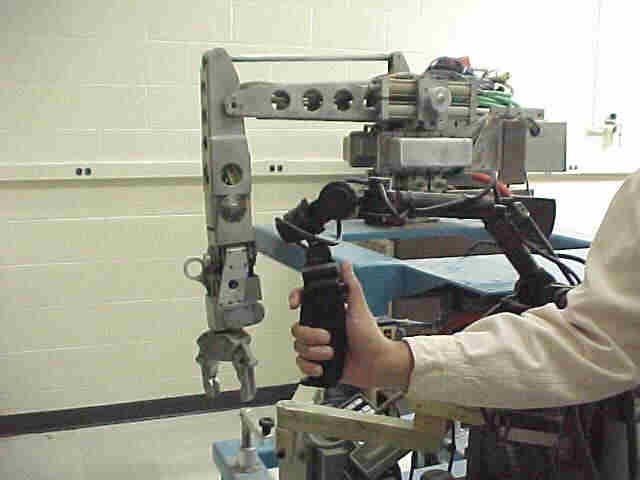 Very-Large-Workspace Robots
We build some of the largest robots in the world. Our early large-workspace robots were designed to remove humans from dirty and dangerous work environments. One of our first sets of "Big Orange Robots," as we affectionally call them, was built for F-15 aircraft coating removal.
Classic robotics theory helped our staff write our own kinematic package using a Modicon motion controller that used bubble memory to store the path files. And for icing on the cake, these large robots included a sensor package that would automatically control the robot end-effector speed while continuously monitoring the coating removal process.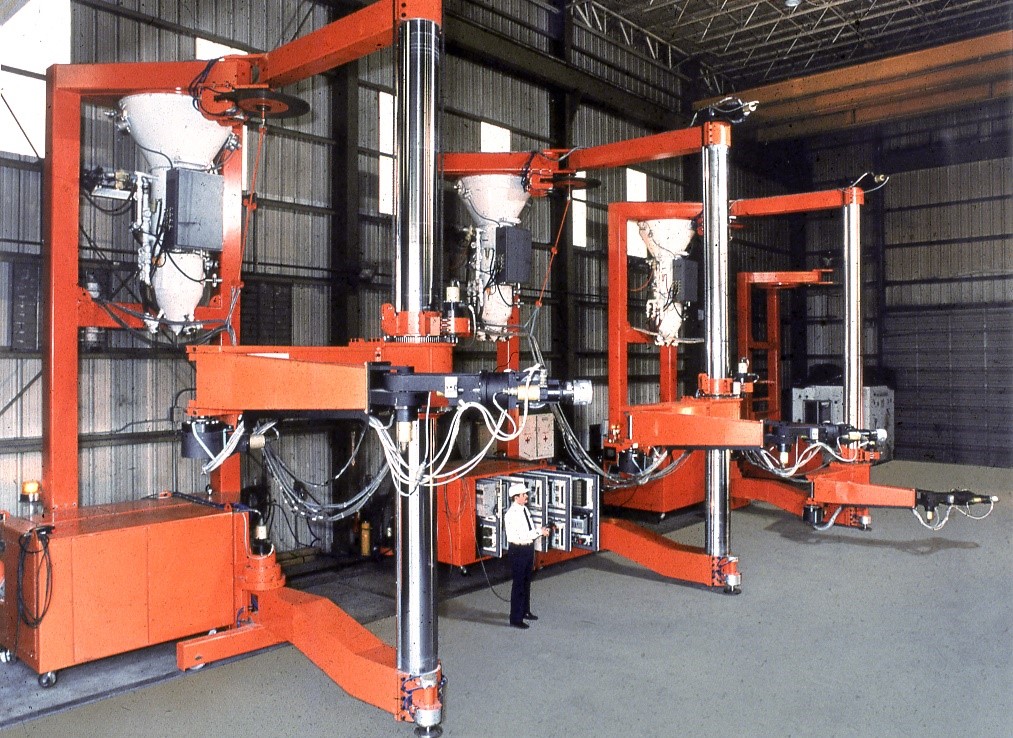 Coordinating Robots In The Workcell
We designed and built a solution for a wire harness assembly that included coordination of robots and machines in the same workspace and incorporated specialized end effectors and methods for in-process quality control.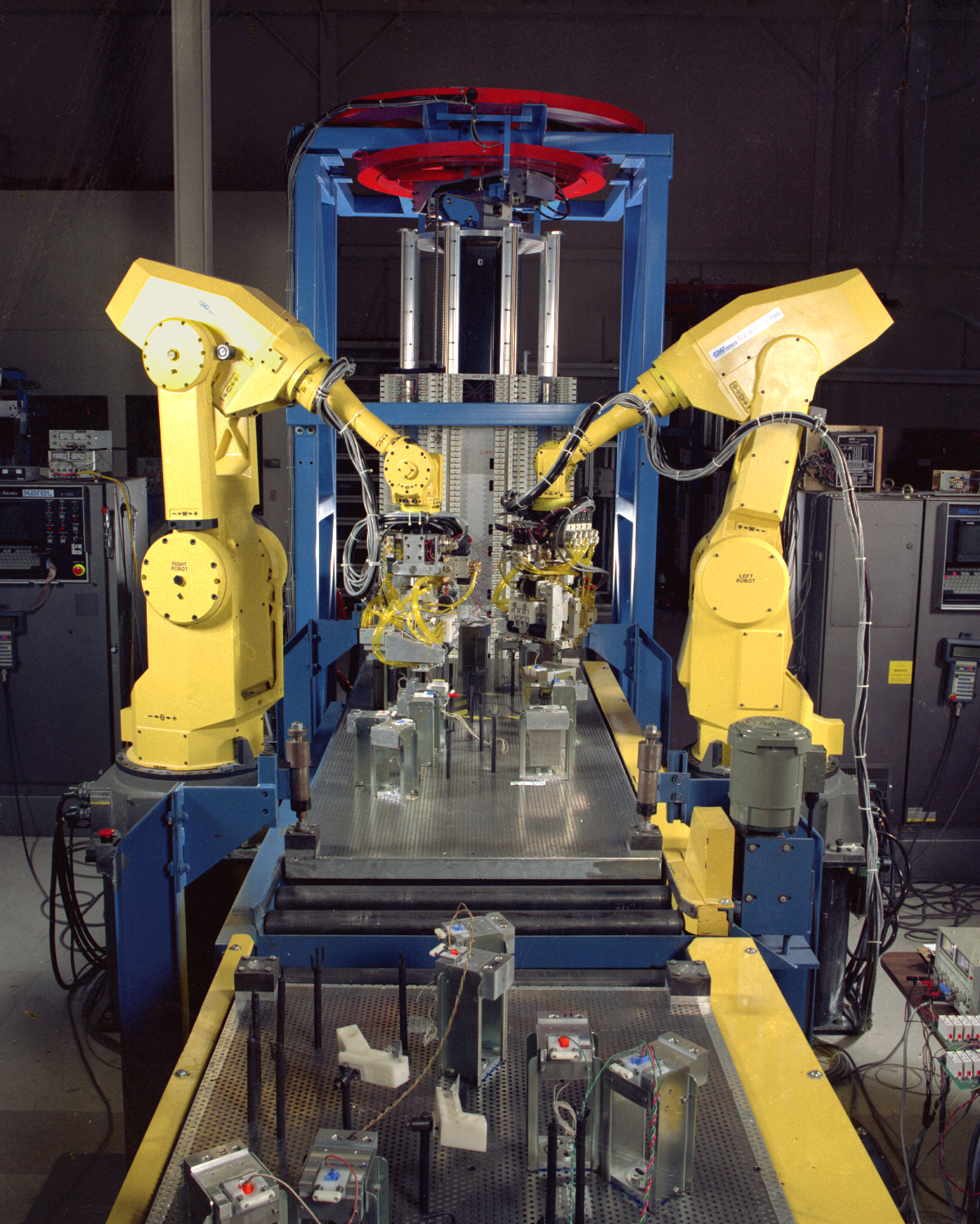 From Legacy To Future Innovation
Interestingly, even today we get inquiries for building large-workspace robots for coating removal, systems that put together wire harnesses, solutions for polishing plastics, mobile manipulation, and vision-guided robots. But now we have the tools and building blocks that make these applications less expensive and faster to implement than ever, and our goal is to enable industry to use the same tools and building blocks to push robot capabilities to new levels. We are committed to putting in the hard work to advance the state of the art, and we want to help those who are focused on industrial applications for robotics to push forward into new application spaces and enable advanced capabilities that solve the most challenging problems.
Know that our staff love robotics – the meshing of software, electrical, mechanical, controls, perception, and processes – a true blend of science and engineering disciplines. I am proud to work alongside our talented staff, who I believe are best in the world at what they do. So, stay tuned for future blog articles from Innovations in Automation, as our staff showcase their innovations and capabilities with our hope and desire that you will find some golden nuggets of information that help you solve your problems of today and tomorrow.
For more information, visit Manufacturing and Robotics Technologies, watch our robotic videos on a YouTube Playlist, or contact Paul Evans.