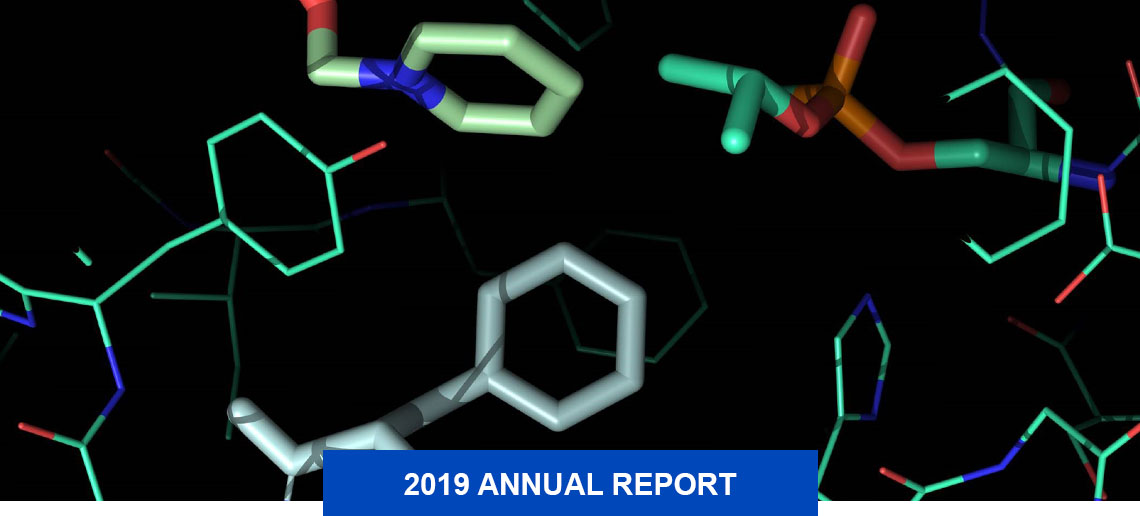 About the Header
SwRI is using novel molecular modeling software to discover nerve agent antidotes that penetrate the central nervous system. This U.S. Department of Defense effort expands on over 15 years of antidote development work at SwRI, spanning multiple programs.
Southwest Research Institute supports the healthcare industry, providing biomaterials and pharmaceutical development as well as food safety and microencapsulation research. We are applying machine learning technology to automate and improve medical diagnostics.
We are leveraging our 70 years of experience in microencapsulation to meet client needs in pharmaceutical, veterinary, food, nutraceutical, agricultural and consumer products. In 2019, we worked with a pharmaceutical client to microencapsulate multiparticle formulations using spinning disk technology. The goal is to improve patient compliance by masking the taste of a pediatric drug without decreasing its efficacy.
Through internally funded research, SwRI designed, developed and prototyped a novel cell expansion bioreactor to propagate stem cells and T-cells for advanced personalized and regenerative medical treatments. Produced by a 3D printer, SwRI's patent-pending, disk-shaped bioreactor features tightly packed, interconnected spherical voids, providing a large surface to volume ratio for growing abundant quantities of cells. The team is creating a standalone, programmable closed-loop cell expansion platform about the size of a minifridge to continuously and cost-effectively propagate cells using the single-use bioreactor.
For more information visit Biomedical & Health.