Principal Investigators
Michael Kader
Marshall Hudson
Background
Hybrid and electric vehicle volumes have increased across light-duty vehicle manufacturers considerably in the past 15 years. Continued growth of hybrid and electric vehicles is expected worldwide as auto manufacturers seek to meet escalating fuel economy and reduced emissions requirements. Europe and China have similar initiatives (Euro 6d and China 6) to the United States to drive significant improvements in vehicle fuel economy, electrification and the reduction of greenhouse gas emissions over the next few years. These types of e-machines can be integrated in many positions throughout hybrid and electric vehicle powertrains. These EV/HEV driveline components represent a growth opportunity for SwRI powertrain and powertrain fluid groups. The focus of this project was to create differentiating capabilities and detailed understanding of a current component offering. The project sought to evaluate fluid performance by examining the total power loss of the HEV drivetrain component using high-fidelity mechanical power instrumentation with an electrical power analyzer.
Approach
To develop a suite of tests to evaluate HEV drivetrain components, knowledge of how the candidate fluids differ is necessary. Analytical tests for fluid viscosity, acid number, base number, electrical conductivity, specific heat and thermal conductivity were completed during the project. A far-reaching goal of the project was to tie any observed performance difference to a fluid attribute. Individual tasks for the project are listed below: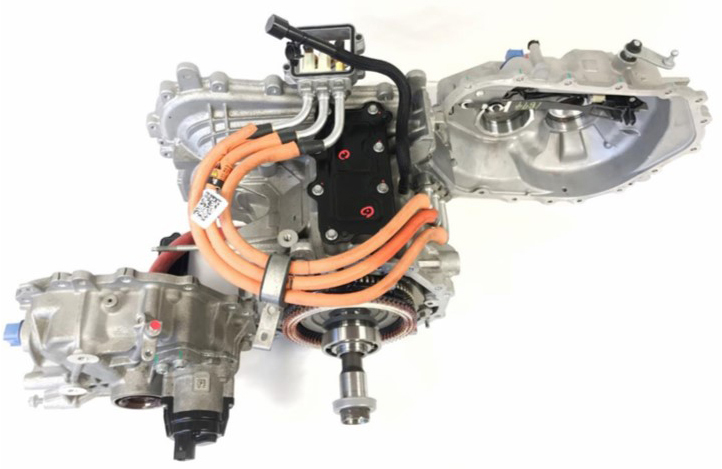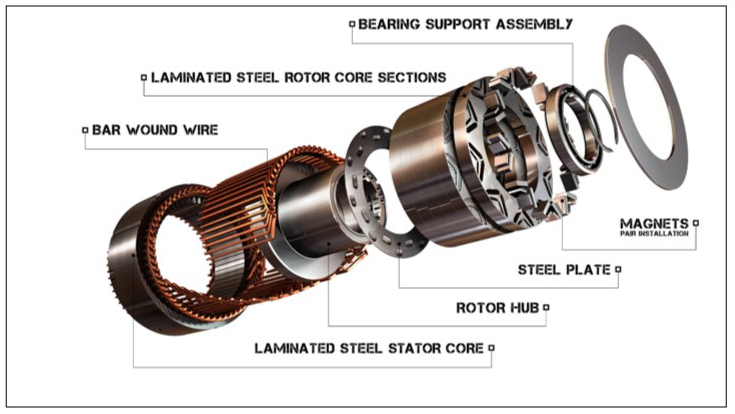 Accomplishments
The Bolt gearbox is now ready for client-funded programs looking to differentiate fluid performance. Instrumentation for advanced performance metrics: Noise, vibration and harshness (NVH), heat rejection and conductivity studies were added to the gearbox during the internal research program. Completing the research program was necessary for the Advanced Powertrain and Emissions team to understand the test platform capabilities and generate protocols adaptable to other HEV driveline components.
The experience developed within this focused project is applicable to all current e-machines found in hybrid electric vehicles. The approach taken in this research provides a starting point for adding future instrumentation, developing test criteria, and evaluating transient cycles. No criteria exist that defines an optimized fluid for e-machine applications. The developmental efforts and data generated in this study define areas for electric vehicle fluid improvement. This project advanced our understanding of e-machine function and improved our equipment usage to allow competitive fluid technology to be evaluated in the Bolt gearbox.
The development prospect discovered within the project will feed further initiatives:
Development of a universal inverter for quick motor control implementation.

The industrial drive though specified as 400 Hz capable. The functional speed range of the motor is driven by the number of motor poles and the available output frequency range.
For an eight-pole motor such as the Bolt's, 300 Hz limits peak theoretical rotor speed to 4,500 rpm.

Continued improvement of an industrial inverter solution.

The carrier frequency of the drive should be increased to improve the waveform fidelity to the motor.
The waveform shape and fidelity of the three-phase output decays as the carrier frequency limit is approached.

Condition development for further fluid separation and identification of fluid performance metrics.