TMAC is a network affiliate of the Manufacturing Extension Partnership (MEP) of the National Institute of Standards and Technology (NIST). The MEP affiliation supports customers with technology acceleration, supplier development, sustainability, workforce development, and continuous improvement. MEP funding reduces customer project expenses, allowing TMAC to maintain an experienced staff and the outreach capabilities required to serve smaller manufacturers.
Manufacturing Technical Support in Central & South Texas
We assist manufacturers with the following:
Awareness Seminars
Training and Workshops
Customer Projects
Strategic Business Transformation
Assistance at the Customer's Location
Process Improvement

From the office to the shop floor, Process Improvement can benefit any company in any industry by decreasing costs, shortening lead times, reducing defects, and minimizing inventory, resulting in increased capacity, improved customer satisfaction and higher profits. We can provide any level of process improvement assistance, from a fully customized solution to training and guidance in any of the tools and techniques. Whether your company is just getting started or is well into the process improvement journey, we can help you achieve your next level of excellence.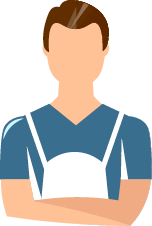 Workforce Development
Workforce solutions are a critical component of any business. Some of the ways our staff assist business and our communities with workforce development include: Training within Industry (TWI), Team Problem Solving, OSHA Education, OSHAS 18001, HAZWOPPER Training and HAZWOPPER Refresher Training.
Quality Systems
Whether your company's objectives are improved quality, greater customer satisfaction, a safer workplace, increased energy efficiency or reduced environmental impact, our professionals can help you deploy a formal management system to realize your goals and maintain your gains. We assist customers with deployment of a number of Quality Management Systems (QMS) including: AS9100, ISO9001, ISO14001, ISO17025, ISO50001, HSAS18001 and TS16949.
Automation
Our professionals have the expertise and tools that enable advanced manufacturing. In-house robotics, automation, sensing and controls capabilities are not always practical for businesses to maintain. Our Robotics and Automation Engineering staff can assist with implementing new automation solutions or improving existing/legacy systems. Visit Industrial Robotics & Automation to learn how TMAC South Central is leveraging expertise in robotics through collaboration with SwRI and ROS-Industrial. Our services include:
Engineering
System integration
Industrial controls and interfaces
Turn-key production lines
Custom machines and robots
Machine vision
Process development
System and process troubleshooting
Third-party analysis and review
Tools and resources
3D modeling
3D animations
Finite element analysis (FEA)
High-speed video
Instrumentation and measurement
Machine shop and rapid prototyping
Contact us to enhance your capabilities with technical assistance and professional development training.
Or call Bill Rafferty at +1 210 522 5865.